Helping our parents navigate their later years can be a sensitive subject and a challenging task. After everything they've done for us, we want them to be able to relax and enjoy their lives to the fullest.
But as they get older, they may also need a different level of care. Changes in their mental and physical health can make it less safe for them to live alone. At some point, a change in their living situation may be the best move for their happiness and well-being.
This can be a difficult decision for everyone involved, but there are plenty of resources available that offer advice and help for seniors living alone. Once you've determined your parent can't safely live alone anymore, you'll want to think about how to look for new living options, how to pay for those options, and how to move your parent from a long-term home to a new living situation.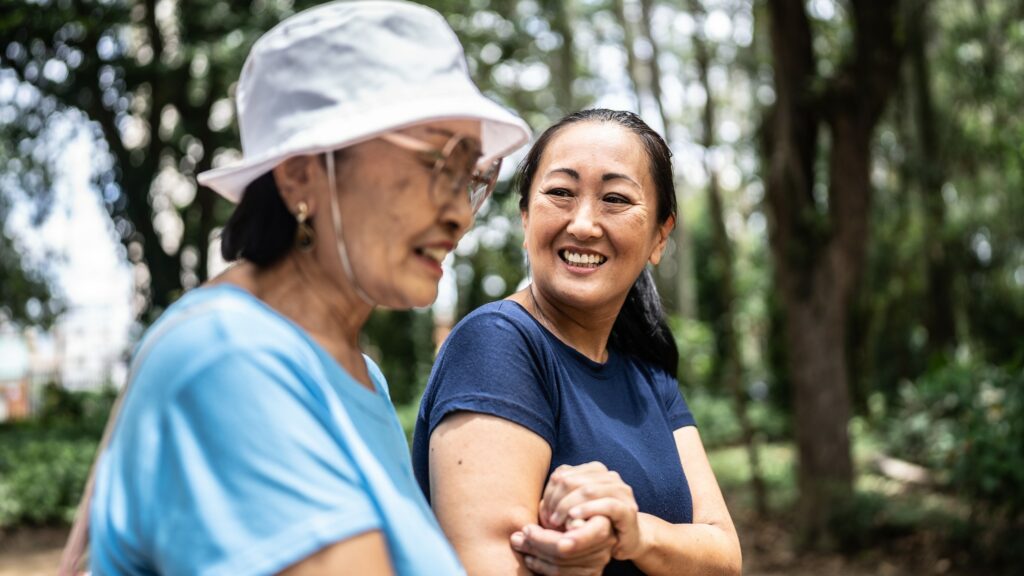 What are some signs that my parent might not be able to live alone anymore?
It may not always be obvious that your parent shouldn't live alone anymore, especially if they take pride in their independence. Seniors living alone often hesitate to ask for help, as they don't want to feel like they're becoming a burden to their children.
Be alert to signs that they may need more assistance in their daily life. These changes may come on gradually or suddenly.
They've developed mobility issues or fall more frequently than in the past
They've had lapses in self-care and aren't keeping up with basic hygiene, like showering
They have recurring memory issues
They're exhausted and less physically active than they used to be
They're becoming more isolated and less social
They're not keeping up with laundry or other housework
They're trying to hide or downplay their problems
They've suddenly gained or lost weight due to lack of exercise or a change in diet
While there's no one single sign that means your parent can no longer live alone, paying attention to these changes can be useful in figuring out how much help they'll need moving forward.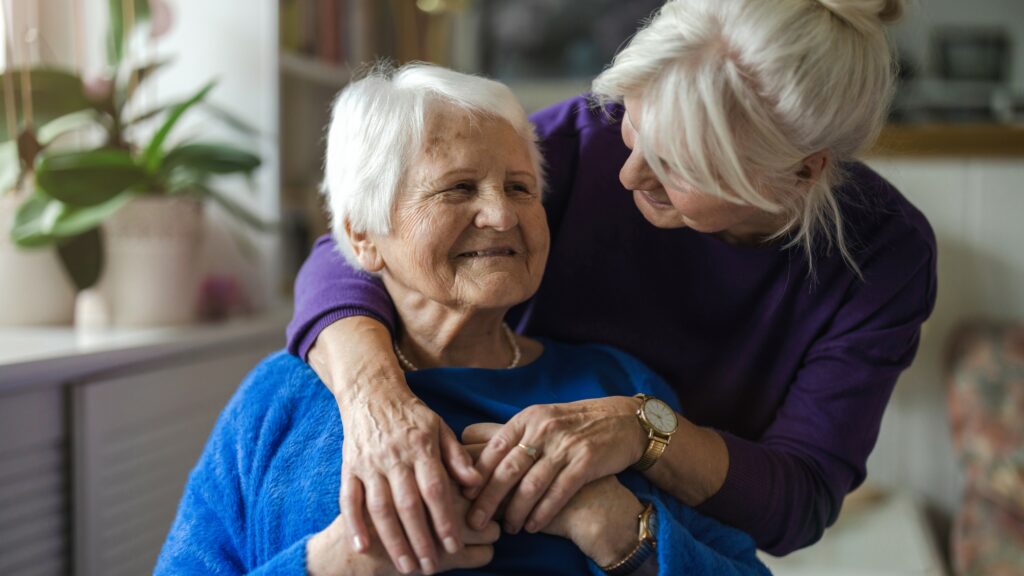 What are the next steps if my parent can't live alone?
For most families, the three next-step options for seniors living alone are in-home care, independent living and assisted living.
In-home care offers the benefit of letting seniors stay in their homes. In-home care services can assist with activities of daily living, like bathing, grocery shopping, cooking and household chores. Caregivers can also provide companionship and transportation for seniors.
Independent living communities are ideal for seniors who are still healthy and self-reliant but want a more low-maintenance lifestyle. Community staff takes care of everyday tasks like housekeeping and meal preparation so residents can focus on activities they enjoy. Many communities offer art classes, group outings, games, live entertainment, parties, fitness programs and more.
Assisted living communities provide personalized care for seniors in a residential setting. Services typically include medication management, grooming assistance, housekeeping and meals. This may be the right option if your parent needs a higher level of care due to cognitive difficulties or mobility issues.
The right type of living situation for your parent will depend on their specific needs. In-home care may be the right solution for older adults who need more everyday support and assistance but don't want to leave home. Assisted living provides a higher level of personalized care in a safe and social environment.
However, if your family member is still mostly capable of living on their own, an independent living community may be the most appealing choice. They can still enjoy their independence in a residence designed with senior safety needs in mind and a professional staff that eases the burden of everyday tasks.
How do I find the right independent living community for my parent?
When searching for a senior independent living community, you'll want to begin with these three steps.
1. Talk to your parent about what they need – and what they want
Start by having an open and honest conversation with your parent. It's important to communicate why you're worried about their continued ability to live alone. Make a list of specific issues that have come up recently, like falls or memory lapses. Be sure to present your concerns in a way that doesn't come across as blaming or belittling.
Also make sure that you understand what your parent wants from their living situation. They may have strong preferences on location, floor plans or community social life. Be patient and understanding as they consider what they're looking for in a new home.
2. Study your options
Do some online research on independent living communities in your area. Take a look at the websites of locations you're interested in to find information about their amenities, pricing and floor plans, as well as photos and virtual tours. Read reviews from residents and their families to get a sense of other people's experiences.
You can also contact community representatives directly to ask about specific concerns you or your parent have. They'll be able to provide more in-depth answers to your questions.
3. Visit the communities that look most promising
Once you've narrowed your search down to the options that are best suited to your parent's needs, you can plan in-person visits to the independent living communities that interest you.
A guided tour of each community will help you and your parent get a sense of the types of living spaces and services provided. You may be able to visit a residence or sample a meal. Conversations with staff members and current residents can give you important insights about the community's atmosphere.
Finally, make sure the community is in a safe and convenient location. Consider how close it is to your parent's healthcare providers, like their primary care doctor, dentist, optometrist and specialists. Are there grocery stores, pharmacies, parks, and family and friends close by?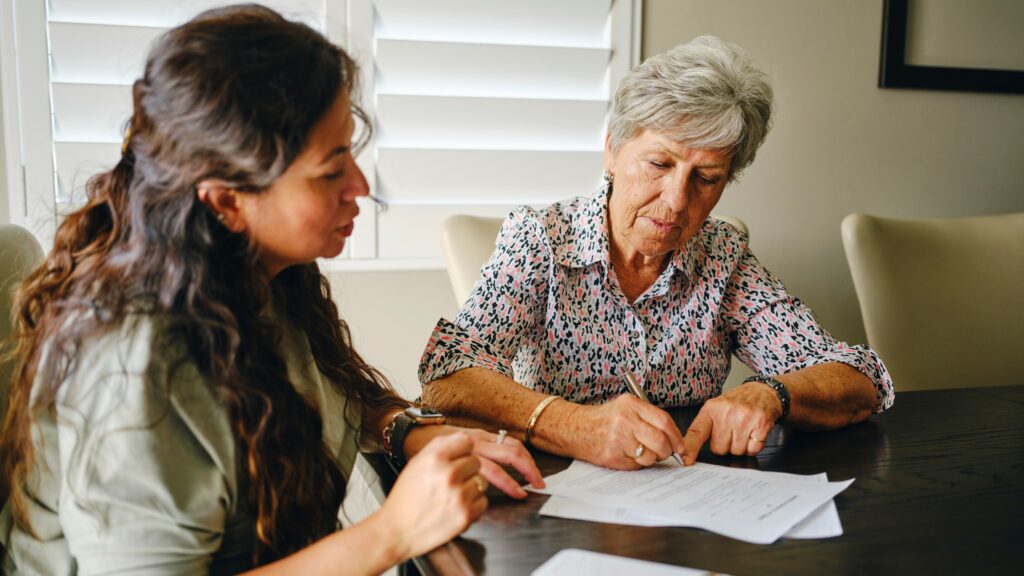 How do I pay for my parent's new living situation?
Creating a smart financial plan is essential to arranging for your parent's future care. Costs will vary depending on location as well as your parent's health needs, so keep these factors in mind when exploring your options. Here are three steps to help you build a financial plan for your parent's future care.
1. Find out how much the community will cost
Make sure you have a clear understanding of the pricing structure of each community.
Many senior independent living communities charge a base monthly fee that covers utilities, housekeeping and daily meals – but don't always assume this is the case. Ask if there are any additional fees or costs your parent will be expected to pay.
You'll also want to know what kinds of leases the community offers and how often you can expect the cost of living there to increase over time.
2. Look into all available financial resources
Explore potential financial resources that can help cover some of your costs, including pensions and retirement funds. Check if your parent is eligible for any government programs they may not be taking advantage of. If your parent has long-term care insurance, contact the provider to see if it offers any assistance for independent living or third-party care providers. In some cases, it may be best to talk with a financial adviser who specializes in senior issues, also known as an Eldercare Financial Planner (EFP).
3. Come up with a realistic budget
Discuss your parent's finances and assess their ability to cover the cost of independent living ¬– and for how long. This includes any potential move-in fees, the monthly cost of the senior living community and the cost of any third-party care providers they might need, like visits from physical therapists to their new home.
How do I make the move as easy as possible for my parent?
Moving from a long-term home doesn't have to be difficult. Here are three ways to help your parent navigate the mental and emotional challenges that can be involved.
1: Provide support
Make sure you're giving your parent the emotional support they need throughout the moving process. They may need reassurance that this is the right decision for them, and that they'll be able to stay connected to family members and friends in their new home. Let them know they're not leaving their old life behind – they're simply starting a new chapter.
2: Help with logistics
You'll want your parent's new residence to feel as familiar and comfortable as possible, so talk to them about what furniture and other items they want to bring. Help them organize and pack their belongings. Moving to an independent living community can be a welcome chance to declutter their life and focus on what will give them the most happiness and satisfaction going forward.
3: Stay involved
Once your parent has settled into their independent living community, make it a priority to stay connected. Visit regularly and ask how they're adjusting to their new home. Most communities offer activities that residents and their families can participate in together. Staying involved with your parent can make their transition to independent living much easier.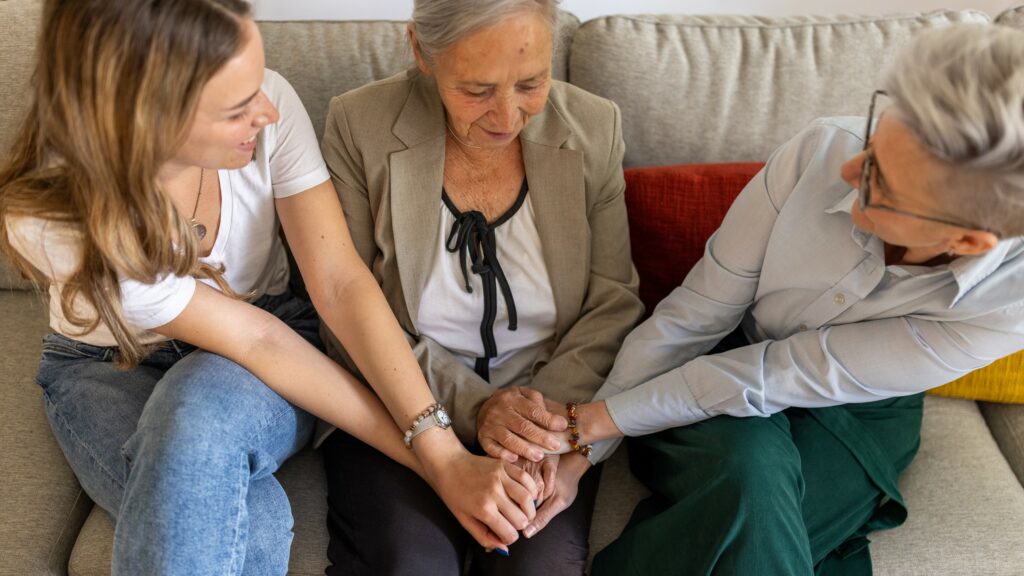 Arriving at a better future, together
Caring for a parent who can no longer live alone can involve tough conversations and decisions, but it can also be a chance to give them a better quality of life in a safer living environment. Sometimes, helping your parent live their best life means helping them embrace change. Approach the situation with patience and empathy and you'll be able to help your parent find an independent living solution that lets them continue to lead a healthy, rewarding life.